What is rhinotillexomaniac anyway?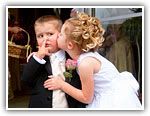 Actually it's a more complicated scientific name for nose-picking.
rhino

= nose

tillexis

= habit of picking at something

maniac

= obsession with something

Have you ever caught someone nose-picking? Well, if you haven't, maybe everybody around you do it in secret. Do you know that there are some doing it openly without embarrassment?
Although taboo in some cultures, there are doctors who see it as beneficial. The finger is capable of reaching parts of the nose that a handkerchief or tissue is unable to, thus keeping the nose cleaner.
However, it might cause nasal infections and nosebleeds. Now, have you ever caught your kids nose-picking? Or even doing mucophagy–picking a nose and eating it? The last one is even worse 'cause eating the bacteria-rich dried mucus offers a boost to the immune system, and is analogous to immunization.
Then, how to stop them from doing it?
Keep their fingers busy

If your kids are in a certain age where you can discuss stuff with them, explain why you prefer that they don't do it

If they can't stop it and you've done your best to help them and they don't seem to be able to do so, check with a psychologist 'cause it can be related to their psychological condition.
Related Posts via Categories
Related Parenting Keywords: